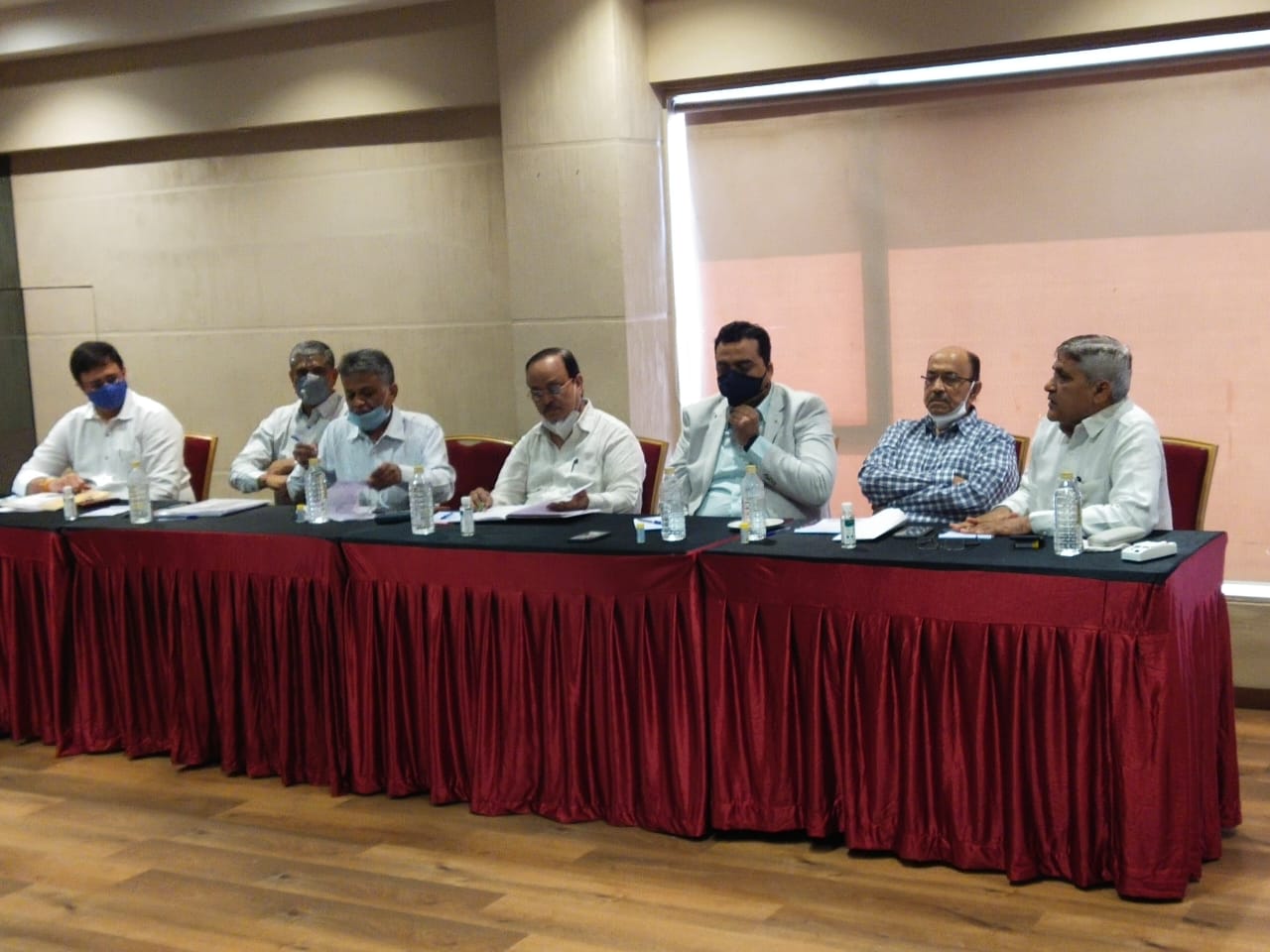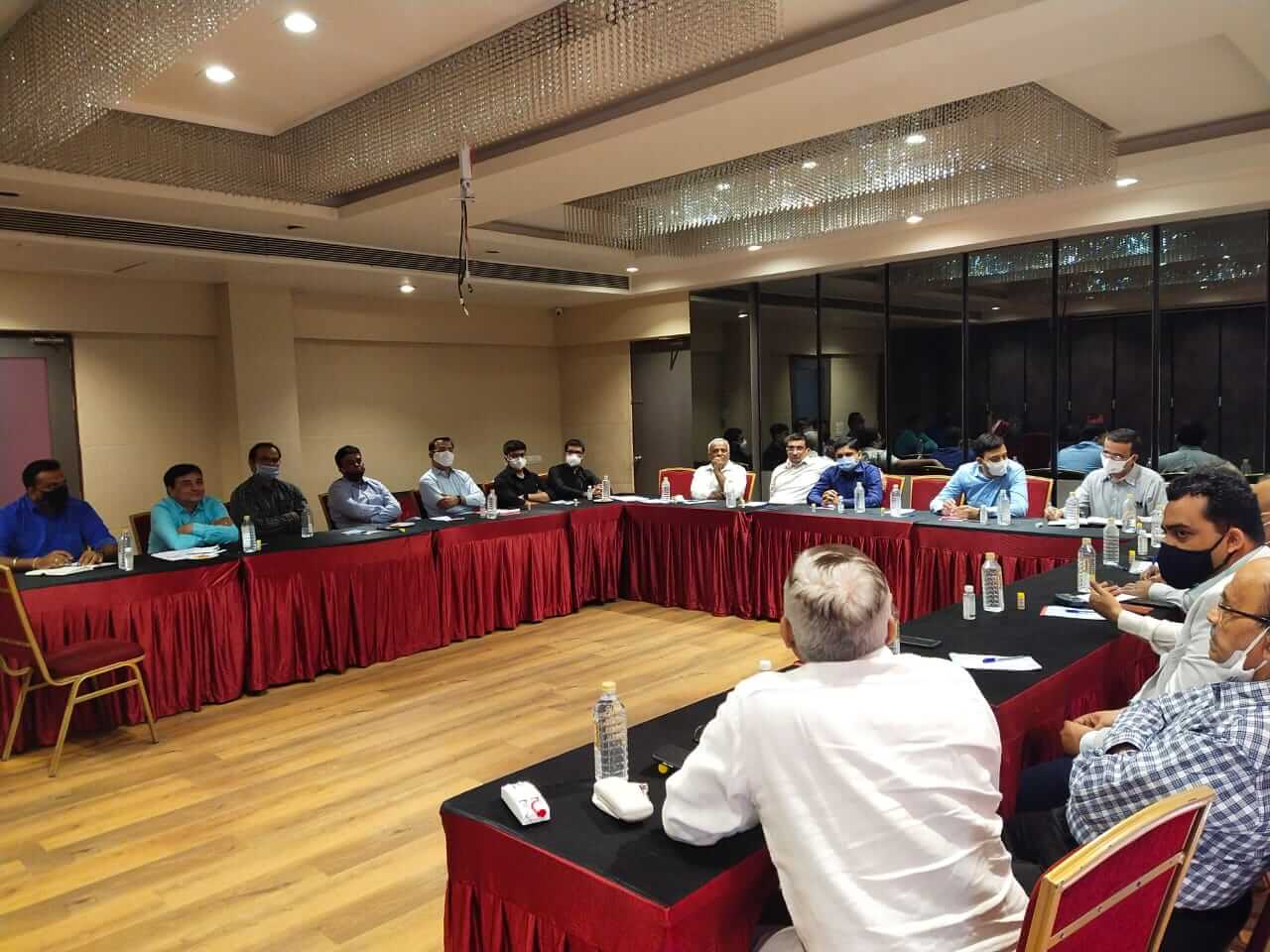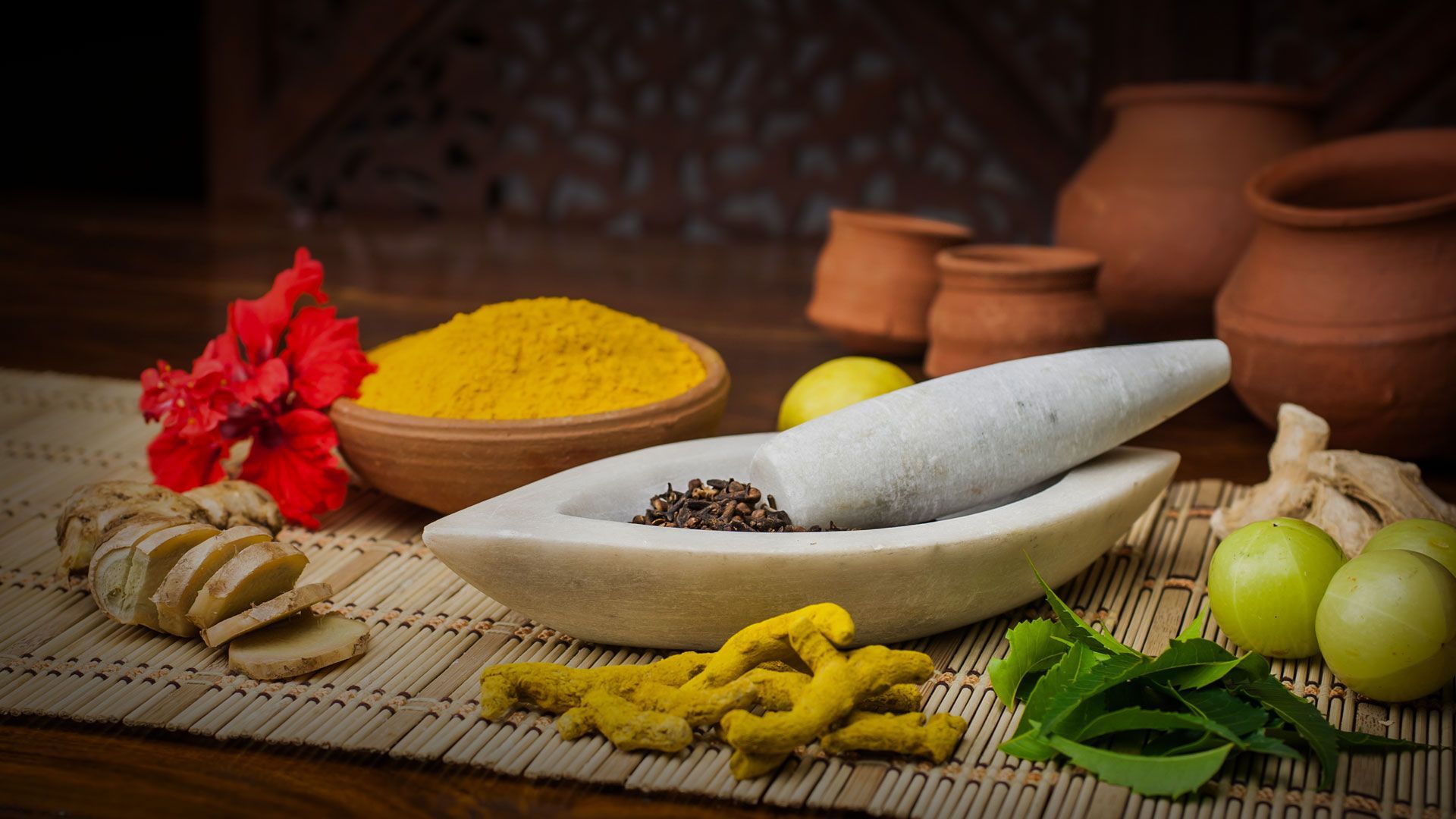 About Us
Established in 2001 with a few member of team, today after two decades having more than 150 Member's registered with Association.
A non-government, not-for-profit organisation, GAAMA is the voice of Gujarat's Ayurveda business and industry. From influencing policy to encouraging debate, engaging with policy makers and civil society, GAAMA articulates the views and concerns of industry.
GAAMA provides a platform for networking and consensus building within and across sectors and Industry.
GAAMA has various Groups that support the key work efforts of the association, including Membership, Standards, Communications, Ethics, Elections and Conference Planning Committees. Other committees and work groups are established as needed for the effective work of the organization.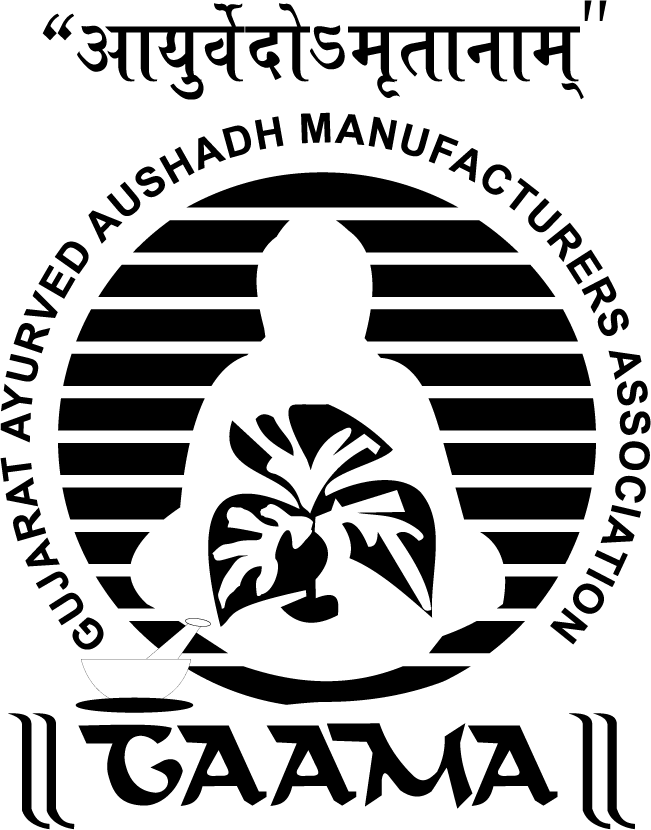 Shloks
Sanskrit
तदायुर्वेद यतीत्यायुर्वेद: ||२३||
(Cha. SU. 30/23)
English
The science which gives the acquaintance of Ayu (life) is Ayurveda. Ayurveda is that source of knowledge which teaches about or deals with Ayu.
Sanskrit
हिताहितं सुखं दुःखमायुस्तस्य हिताहितम्|
मानं च तच्च यत्रोक्तमायुर्वेदः स उच्यते ||४१||
(Cha. Su. 1/41)
English
Ayurveda is that which deals with good, bad, blissful and sorrowful life, and with what is wholesome and unwholesome for it, longevity, and about what Ayu (life) is in itself.
Sanskrit
शरीरेन्द्रियसत्त्वात्मसंयोगो धारि जीवितम्|
नित्यगश्चानुबन्धश्च पर्यायैरायुरुच्यते ||४२||
(Cha. Su. 1/42)
English
Ayu (life) implies the conjunction of physical body, senses, mind and soul and is known by the synonym dhari (that which preserves vitality), jivita (that which is live), nityaga (that which is in continuum), and anubandha (that which is interdependent, or a link between past life and the future life).
Sanskrit
स्वस्थस्य स्वास्थ्यरक्षणमातुरस्य विकारप्रशमनं च ||२६||
(Cha. SU. 30/26)
English
The purpose of this science (Ayurveda) is to preserve the health of the healthy and cure the disease of the unhealthy.
Sanskrit
तत्र शरीरं नाम चेतनाधिष्ठानभूतं पञ्चमहाभूतविकारसमुदायात्मकं समयोगवाहि ||४||
(Cha. Sha. 6/4)
English
The body is defined as the site of manifestation of chetana (consciousness) and a union of factors derived from the five mahabhuta in a specific proportion that maintains equilibrium.
Sanskrit
सत्त्वमात्मा शरीरं च त्रयमेतत्त्रिदण्डवत्|
लोकस्तिष्ठति संयोगात्तत्र सर्वं प्रतिष्ठितम् ||४६||
(Cha. Su. 1/46)
English
Mind, soul and body- these three are like a tripod. By their conjunction, existence of the living world is sustained. It is the substratum for everything which presently exists.
Sanskrit
सर्वदा सर्वभावानां सामान्यं वृद्धिकारणम्|
ह्रासहेतुर्विशेषश्च, प्रवृत्तिरुभयस्य तु ||४४||
(Cha. Su. 1/44)
English
The principle samanya causes increase and the principle vishesha causes decrease of all the existing elements at all times, both these effects are produced by their application in the body.
Sanskrit
त्रय उपस्तम्भा इति- आहारः, स्वप्नो, ब्रह्मचर्यमिति; एभिस्त्रिभिर्युक्तियुक्तैरुपस्तब्धमुपस्तम्भैः शरीरंबलवर्णोपचयोपचितमनुवर्तते यावदायुःसंस्कारात् संस्कारमहितमनुपसेवमानस्य , य इहैवोपदेक्ष्यते ||३५||
(Cha. Su. 11/35)
English
Three supporting pillars of life: Ahara (food), nidra (sleep) and observance of bramhacharya (celibacy/control of senses). By the wisdom of well-regulated support of these three pillars one can get body with strength, good complexion and proper growth and this continues throughout life, provided person does not get involved in regimens which are detrimental for health.
Sanskrit
धर्मार्थकाममोक्षाणामारोग्यं मूलमुत्तमम् ||१५||
रोगास्तस्यापहर्तारः श्रेयसो जीवितस्य च|
प्रादुर्भूतो मनुष्याणामन्तरायो महानयम् ||१६||
(Cha. Su. 1/15-16)
English
Health is the best source of virtue, wealth, gratification and emancipation; while diseases are destroyers of this (source), welfare and life itself. Now this (disease) has appeared as a great obstacle for human beings and what could be the means for their amelioration.
Sanskrit
तत्र भिषजा पृष्टेनैवं चतुर्णामृक्सामयजुरथर्ववेदानामात्मनोऽथर्ववेदे भक्तिरादेश्या, वेदो ह्याथर्वणोदानस्वस्त्ययनबलिमङ्गलहोमनियमप्रायश्चित्तोपवासमन्त्रादिपरिग्रहाच्चिकित्सां प्राह; चिकित्सा चायुषो हितायोपदिश्यते ||२१||
(Cha. SU. 30/21)
English
Out of the four veda – The Rigveda, Yajurvedas, Samaveda, and Atharvaveda. The physicians owe their loyalty to the Atharva Veda because this deals with the treatment of diseases by resorting to various practices like sacrifices, prayers, and chants, charity, moral discipline, the atonement of sins, austere practices like fasts, etc. These are advocated for treatment as well as for living a healthy, long life.